Location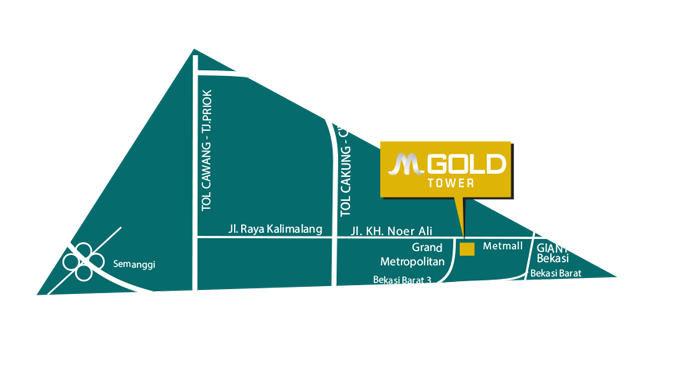 Contact
Location:
Jl. KH. Noer Ali, Kalimalang Bekasi Selatan Jawa Barat 17148
Email:
sales.busdev@metropolitanland.com
Developer Info


Metland, Delivers the Best Metland with more than 18 years has proved its reputation as a credible developer in unifying their vision and ability to develop all projects with quality satisfaction. In developing its properties, Metland not only builds quality housing, but also helps create a beautiful and comfortable environment with the concept of green living. Metland is always making serious effort to present quality concept in building every property. Integrated facilities, accessibility and convenient living environment will provide more time to enjoy with family at home after a day spent outside. It's getting complete as the value of residential investment continues to increase. Metland was first listed on the Indonesia stock market in June 2011 and since then Metland become a public company. The company roots of excellence are getting more solid in encompassing not only masterpiece buildings, but also a living for better tomorrow. Solid Growth, Promising Future. Metland was recently featured in Forbes Asia as one of "Asia Best 200 Under US 1 Billion" based on sales, profit and return on equity growth within the 12 months for 3 years. This recognition is the result of Metland's consistency in delivering excellent result.